BUYERS AVOID SHORT SALE PROBLEMS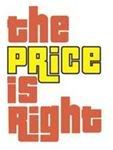 From Larry Sarlo Sicklerville, NJ and Turnersville, NJ:
The #1 mindset is to be flexible... Often times these sales take longer to close. On a normal sale between only a buyer and seller you can have answers in hours or days. When a bank is invloved it is likely your answer will take days, weeks and months. Take this into consideration when making offers on a short sale. Plan on absences such a vacations or family trips. When a bank says yes, they are ready now!
Here are some tips to follow when buying short sales in NJ
1. You will want to lock in on your mortgage rates. Don't be so quick... and if you do lock understand yo may have to shell out some more money especially if rates are beginning to rise. Just because a bank accepts your offer, they will need signatures from many people... Supervisors, Investors, Trustees and more. So be careful not to jump on locking rates so fast and if you do always be prepared to allow for additional time if needed. Especially if rates are on the rise.
2. Buyers want to close often at the end of a month. This means less money for interest rates and closing costs in general. When a bank says they are ready, they are ready. Be prepared. Their urgency is not the same as yours. For them to recalculate the HUD settllement costs is a big deal. The investors and supervisors are already signing off on the losses. So if a bank is ready and it costs you a little more be ready to close. Always allow for additional costs.
3. Postponements and cancellations are part of the short sale process. If they happen, make sure you are flexible. Especially with moving. Many time buyers are also selling another home. Make provisions to stay somewhere in between just in case. Don't wait until the last minute. Putting Fido in the car is no fun when Fido has no where to go. It happens! If it can happen it will happen in a short sale. So be prepared.
4. Keep House Hunting... Don;t get me wrong here, you love this house or wouldn't have made an offer, right? But delays happen and can rejection. Don;t pass up another deal because you were waiting for a decisoon fro the bank and when you finally got it 2 months down the line, you've passed up other homes. Make sure you understand your time lines when you can back out of the contract. Know your timelines and contract terms for escape clauses. If need to get out, you will be able to because you had no choice. You cannot control the banks. You can only control you and your actions.
5. Home Inspections, Appraisals and Certificate of Occupancy inspections. These all cost money. The Home Inspection is often waited until a bank has acctped your offer. However what if the home has issues and now you want to back out. No problem right. Only thing is you waiting 3 months to find this oput. Get your home inspection right way. It's $400 but better to find out now than later. The appraisals can wait and so can the certificate of occpancy. But remember you are buying the house "as is " The bank will not do any repairs and neither with the seller.
6. Low Offers is a no no. Understand this a bank will order appraisals and BPO Valuations. Tyipically appraisals are not wrong. If your offer is 25-30% off the appraide value it is a crap shoot whether the bank will accept of reject your offer. Most likely it will be rejected. Banks will normally accept 10-20% off the appraide value but this is just a "rule of thumb". Ask your agent to provide comps for the home. Understand the value up front. Also know this a bank will not generally make a counter offer. So be flexible if you really want the house. Yo will have to make the counter and be relaistic at this point. A bank will have no problem walking away from your offer. Remember yo will be getting a good deal on that dream home.
7. Communication is important with your agent and your agent and the sellers agent. Nobody likes a nag, but once a week, at least, your buyers agent should be calling the sellers agent to keep on top of the events and processes of the short sale. Your buyers agent should be then communicating this with you.
To sum it up be Flexible, understand time lines of the contract and the banks requests, and know the value of the home. The short sale processes can be tiring and can wear down the best of us. But if you go into it with a level head and experienced representation you will be fine.
What you need to know about short sales is important.
Click here for more info
Contact me at 609-868-1171 or email at
email Larry
Larry Sarlo is a Remax Preferred Agent, Certified Distressed Property Expert
Please contact me at 609-868-1171, Email: LSarlo@comcast.net, Fax:856-258-6040
Office:856-589-4848,